National Apprenticeship Week 2023

National Apprenticeship Week will be celebrated from 6th – 12th of February 2023.
You can find out more about Apprenticeships HERE.
Years 9-13 will have a full week of activities in their morning progress time sessions, and we have a number of live events in school – you'll see which ones your year group will be taking part in on our careers plan and also on Morrisby. Year 14 are also invited to the sixth form workshops – you can do this through your Morrisby account.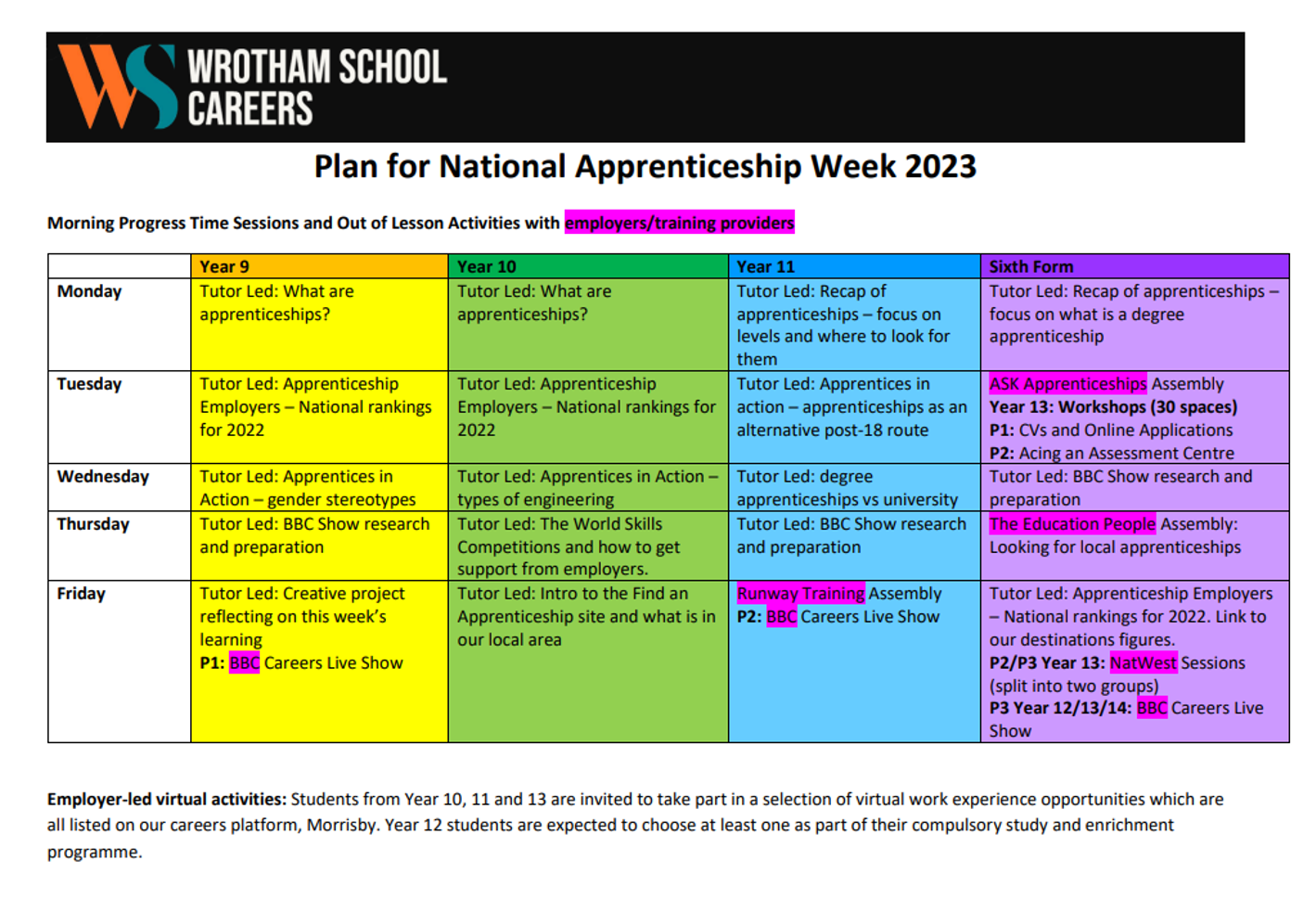 Virtual Work Experience
We add as many live online work experience options as we can find to a calendar that you'll find ON MORRISBY, our careers platform.  If you find any events that we've missed, let Mrs Hollinshead know on ahollinshead@wrotham.kent.sch.uk
If you are in Years 10-11, please book events that are outside of your school timetable. If you are in the sixth form, you will be given instructions on how to book sessions if they are during the school day; Year 12 students are expected to sign up to at least one of these opportunities, and it is optional for Year 13 and 14. At the start of Term 3, there were 20 different options, and more will be added as they are released by employers.
These include:
Cyber security with Fujitsu
Insurance with Direct Line
Medical Virtual Work Experience with Brighton and Sussex Medical School
Real Estate with Savills
Engineering with Otis Ltd
many more – all on Morrisby as optional activities. Please register.
If you'd like to see what we found last year, go to the careers events section to have a look at the 2022 listing.