Going to University

Most applications to UK universities are made through UCAS (the University and College Admissions Service). This is a process that will take some time and thought, and all students usually need some level of guidance through the application process.
You will also have some guidance and advice through the Morrisby careers platform, to be launched in 2023.
Fortunately, our sixth form and careers team, headed by Mrs Hollinshead, are very experienced and have lots of guidance sessions, drop-ins and information evenings throughout the year.
Choosing a university
The uni guide has a great article about this – click here to read it.
If you wish to search for university courses, there are other sites to help you in addition to www.ucas.com:
https://www.thecompleteuniversityguide.co.uk/ has league tables and different ways to compare universities.
discoveruni.gov.uk allows you to compare courses directly based on surveys and data collection carried out on thousands of students.
www.UKuniversitysearch.com allows students to find their ideal university. The website provides the best institution matches based on the students predicted grades, course choice and the region of the UK they would like to study in. They can then compare these for all kinds of things such as rankings and graduate employment.
Speaking to some of our alumni (people who have studied at Wrotham) can be SO helpful – if you'd like to know if we have a contact with someone who has gone to Wrotham and then studied at a university you're considering – ask Mrs Hollinshead!
Please do not hesitate to email ahollinshead@wrotham.kent.sch.uk for any information or with any questions. UCAS also have an exceptionally fast advice service via social media and we recommend that you follow them.
Working out your UCAS points
Points are awarded for each grade that you get, but different subjects have different levels of difficulty or workload, so the points awarded are different for each type of qualification you study. All level 3 qualifications can be found on the UCAS Tariff Calculator.
Use this table as a quick guide to help you work out how many points you'd earn for each grade in your subjects.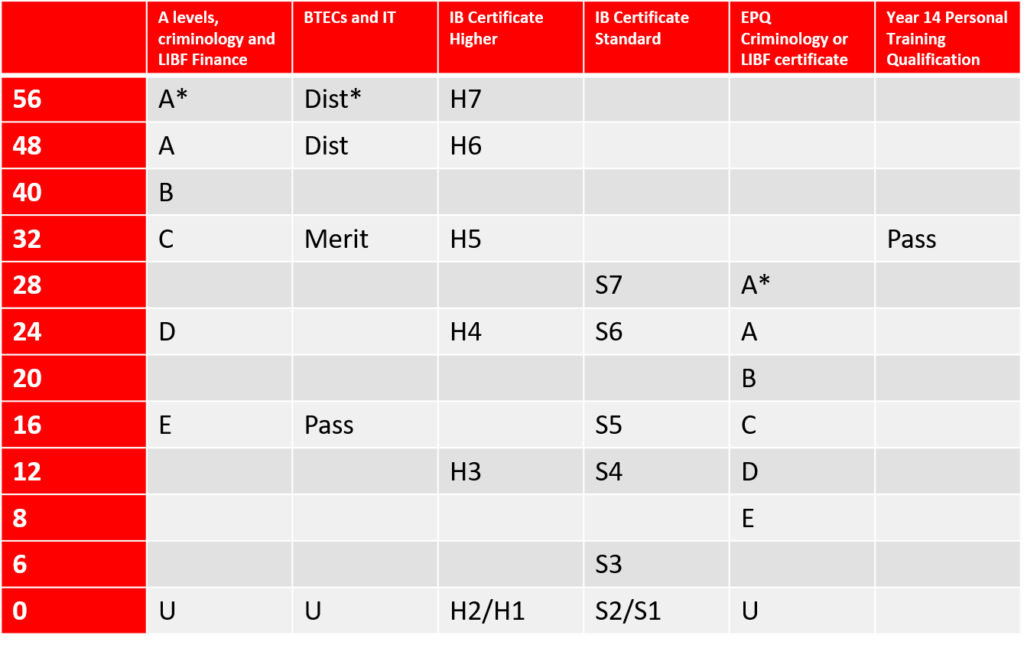 Writing your personal statement
Our students have access to OSCAR – a personal statement writing platform that has been designed by Causeway education. The platform is structured to make sure that you include information that will help your application to stand out, particularly for competitive universities and courses. Causeway are supported by the Sutton Trust and aim to help 'close the gap' between students from state and private schools entering Russell Group and other competitive universities.
Please check back to this page for Student Finance guidance which we will be adding in Term 3.
Kent County Council's website about support for young people with special educational needs and disabilities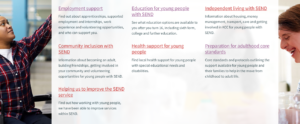 This website gives an important local overview of employment and further/higher education support in Kent. It also explains what support you should expect and has useful links to explore regarding funding, transport and other considerations or questions you may have.
Some careers advice and free support for specific physical or mental health needs or SEND
If you know of any particularly useful links or organisations that you feel we should be sharing, please email ahollinshead@wrotham.kent.sch.uk
These organisations offer free mentoring, CV and one-to-one guidance and support, advice, internships and work experience and more.