Staff Resources

Important documents and guidance:
Practical tips and advice: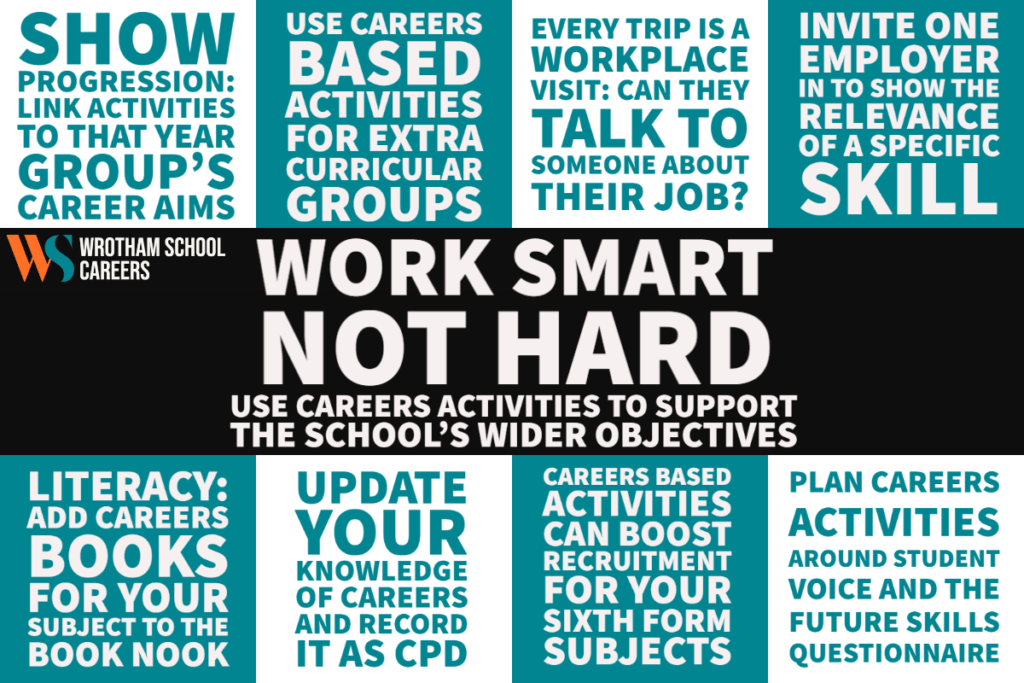 Using Morrisby – Staff Video Guides
Morrisby is our careers online platform and it is being rolled out to our students over the 2022-23 academic year. It has a number of benefits for our students, allowing them to have access to:
up to date records of their careers education activities, both complete and planned
opportunities to sign up to Virtual WX opportunities
live market information about careers, job sectors and personalised recommendations
careers planning and tracking tools for students and staff
notes and records of careers guidance and advice meetings
If you are not familiar with the platform, here are a number of videos from Morrisby to help you to understand how to navigate it:
Click here to watch a walkthrough of the STUDENT page (this includes the 'actions' tab with the reset password options you may need)
To view a student's profile, you should click on their name and the 'Impersonate student' option at the top right corner. You can't make any changes, but you can use this to go through it with a student in the format that they will see.
Click here to watch how to edit and update intended destinations for students (mainly Year 11-13).
VIP: LMI! Using Labour Market Information
We have a page full of resources to help with this – some are quick and others more detailed. It's important that we equip our students with a clear understanding of what the local labour market is and what opportunities are around us.
Keep up to date (CPD):
Do you know what T levels are? What about HTQs? What do SEND students need to know if they're going to a college? Do degree apprenticeships exist in your subject? What makes an effective university interview or portfolio submission?
Top tip: Spend some time going through these parental resources that answer some of these questions clearly. Bonus: You will also be able to direct parents to these in your conversations.
Following this initial research:
choose which areas you need to research in more depth as a professional using the resources on Morrisby.
invite some speakers in to talk to your department and/or students and share their advice.
Resources for subjects:
Subject Specific Lists:
(initial lists kindly shared by Careers Leads Kelly Murphy and Louise Graham)