How can I help?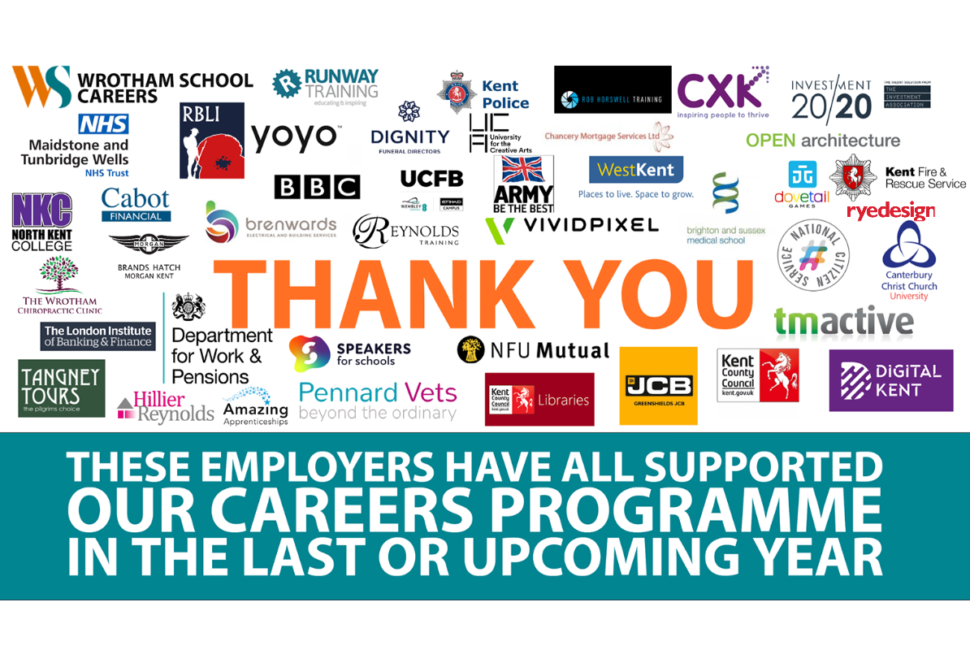 If you would like to support us with any of these events or activities, please complete the form at the bottom of the page.
Give an Hour
Options include:
spending an hour with a GCSE/Sixth Form class either in-person or virtually.
delivering a 15-20 minute talk and sharing your insight or your own offer.
Host an on-site visit to a small group of sixth formers for one hour. 
Launch and judge a competition/project. We can offer support designing the learning materials. 
Share your knowledge through a conversation with one student or a small group.
Wrotham School Careers Fair – 13th March 2024 (8:30am-1pm)
Please click here to download a copy of our exhibitors' guide for our 2023 Careers Fair to give you an idea of how they are getting involved with the event and what to expect if you'd like to get involved next year.
Mock Interview Days for Year 10 and Year 12 
We would like to launch these in the academic year 2023-24 and are looking for volunteer parents, carers, alumni and employers to support. If you would like to get involved, please complete the form at the bottom of this page. 
Year 12 Work Experience Week – 1st-5th July 2024
Offer a placement to an interested student
Offer them some support in writing a cover letter or CV
Guidance on what work experience involves can be found by clicking here. There is also a helpline contact if you have any questions. 
Tell us about:
virtual work experience or events (especially for National Apprenticeship Week)
school leaver vacancies or apprenticeship programmes
part-time jobs for our sixth form students
competitions and projects that our students and/or their teachers might like to get involved with
Become a School Governor
For more information about how to support our school governors, email rmartin@wrotham.kent.sch.uk
Get in touch