Work Experience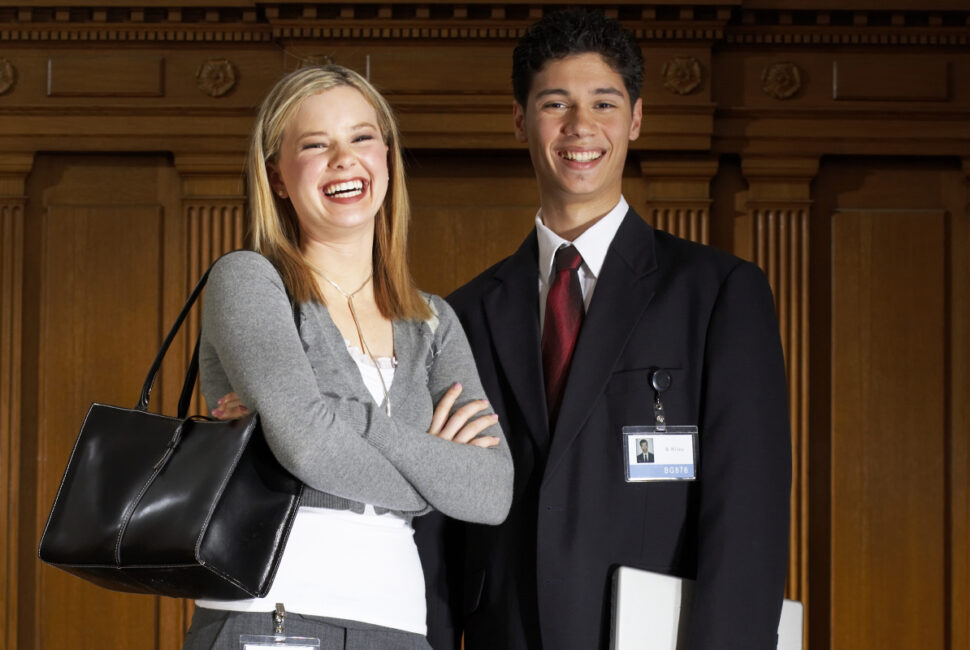 If you have found a placement already (whether virtual or in person) please scroll down to the application form.
How to find work experience
Consider what careers you're interested in – what type of work experience would be most beneficial? It might not be directly in the career you want, but could have skills that cross over.
Explore your existing professional networks – do you know anyone in that industry? If you don't, what about your parents, friends' parents, teachers? What about students in Year 13 who might have completed a placement in that area? What about employers that have been into school that you've met?
Approach companies/employers. It's usually best to have a named person to contact so ask who that is and then email or write to them.
Larger companies may have closing dates for their work experience so get looking as soon as you can!
There are HUNDREDS of virtual work experience opportunities now – in fact, since 2020, it has become a very normal way of gaining experience.
How to arrange your work placement
If this is the Year 12 July placement, then your parents have been emailed the link to an online form to complete – please make sure that is done as soon as possible.
IF THIS IS NOT THE YEAR 12 JULY PLACEMENT: Complete the form below to let Mrs Cheval know what you are intending to do and when. This will mean that we will have a record of it for your university, apprenticeship and job references. She will contact you for more information and you must ensure that she receives it.
You will need to check the dates with the sixth form team if it will involve you missing out on any lessons and get approval. Your parents will need to confirm the placement by emailing Mrs Cheval if it is during the school's normal timetabled hours.
If you are missing lessons, you will need to let your teachers know in advance and ensure that you catch up on any work.
If you have made a lot of requests for work experience in lesson time, or the placement is at an inappropriate time (e.g. during an assessment session or when preparing for your final examinations), please be aware that your request may be denied unless it is an extremely special circumstance.
How to make sure you are prepared
For physical placements, contact your employer before the placement with questions about what you should wear, where you should go, who you will need to ask for, timings and any other practical questions.
For a virtual placement, make sure you have booked your place and carefully read any emails that have been sent through.
Aim to arrive at least 15 minutes early or log-on 10 minutes before the session if it is online.
Don't be afraid to ask questions and get involved!
Complete a reflection every day. Write down any specific examples, answers or tasks and what you learned.
Act responsibly and follow health and safety expectations.
If appropriate, ask your employer if they are willing to act as a reference for you in the future and keep their contact details.
Enjoy it!
Send you work experience placement request