National Apprenticeship Week 2023 – Year 11
Year 11 students explored a range of vocational and technical options, but focus on how to apply for and find apprenticeships at post-16 and post-18. For full details of what they covered this week, please check the event listing by clicking here.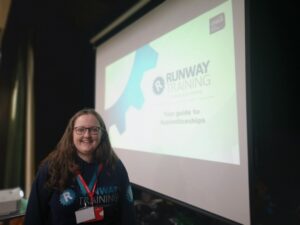 We were very grateful that local apprenticeship provider Runway Training were kind enough to deliver a presentation to our students about apprenticeships in the local area – what the different levels and opportunities are and how work experience might help them to prepare for an apprenticeship. They will also be talking about what it's like to apply for and undertake an apprenticeship through their offer.
This event supports Wrotham School in fulfilling its obligations under Provider Access Legislation (2023).