Ethos and Values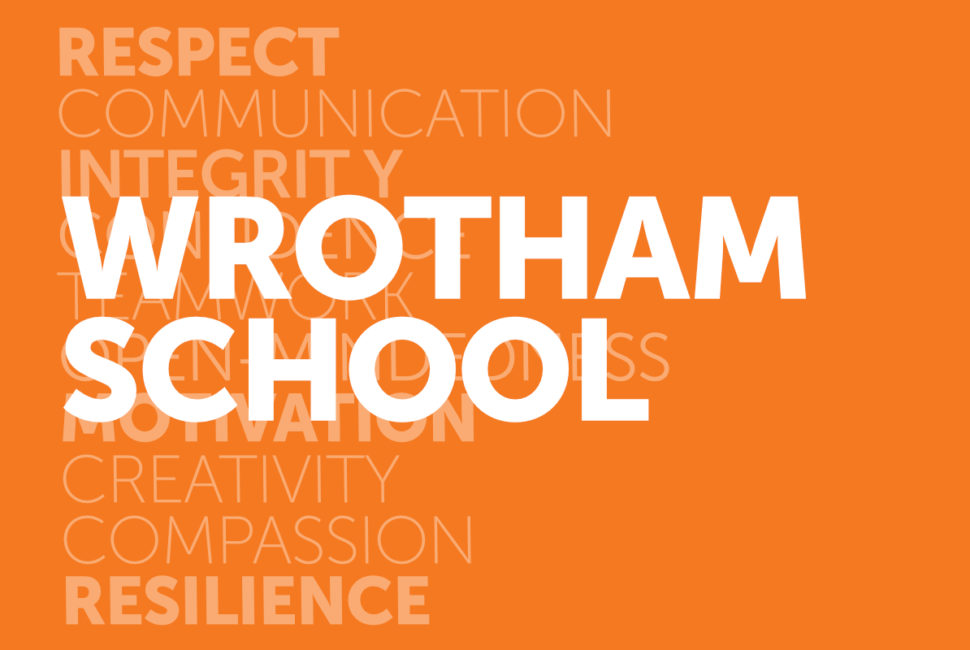 Ethos
Wrotham is a popular co-educational school for pupils aged 11-18 with a current roll of over 1000 students. In 2022 and 2023 we have been heavily oversubscribed and continue to welcome applications in all year group; our reputation and results have led to high demand for places at the school.
High expectations, challenge and opportunity are central to all of our work with young people and the local community. As soon as you enter the school you will sense the strong character that underlines everything we do. The achievement of our students speaks for itself and highlights the high quality teaching and support that our students receive every day.
We are proud to be a first class comprehensive school within a selective area and work hard to ensure that all students, regardless of ability or experience on entry achieve the very best results they can. We have a strong track record of academic success and are consistently placed in the lists of top comprehensive schools in Kent. We achieve this by being passionate about having high expectations of all students, never underestimating their ability and by providing a rich and rewarding curriculum that guides students knowledge and experiences to achieve the very top grades at GCSE and A Level. Our curriculum is broad and ambitious for all students.
With our focus on character education and excellent careers and guidance provision we ensure that students are well prepared for life and work as they move into their adult lives.
We are passionate about equality, opportunity and wellbeing and work to develop the whole child both in terms of academic success and supporting the personal development of every child.
We have a well-deserved reputation as a school that challenges students to reach their potential in a friendly, caring and well-disciplined environment. Care, guidance and support for students is outstanding and contributes strongly to the success of our students. We have excellent staff – professional and supportive and a leadership team judged as outstanding in our most recent Ofsted inspection. .
The most recent full Ofsted (2019) has judged the school to be good with outstanding features mentioned in the report (Download HERE).
Leadership and management was judged as Outstanding and as a team we are dedicated to ensuring that all our students thrive at Wrotham School.
In 2016, we were invited to share our expertise and now support another local school and founded the Character Education Trust.
We are incredibly proud of our students and of our school and we welcome visits from parents, prospective students, staff and other professionals. Please contact the school to arrange a visit.
Headteacher – Mr Michael Cater
Executive Headteacher – Mr Matthew Wright MA