Ethos and Values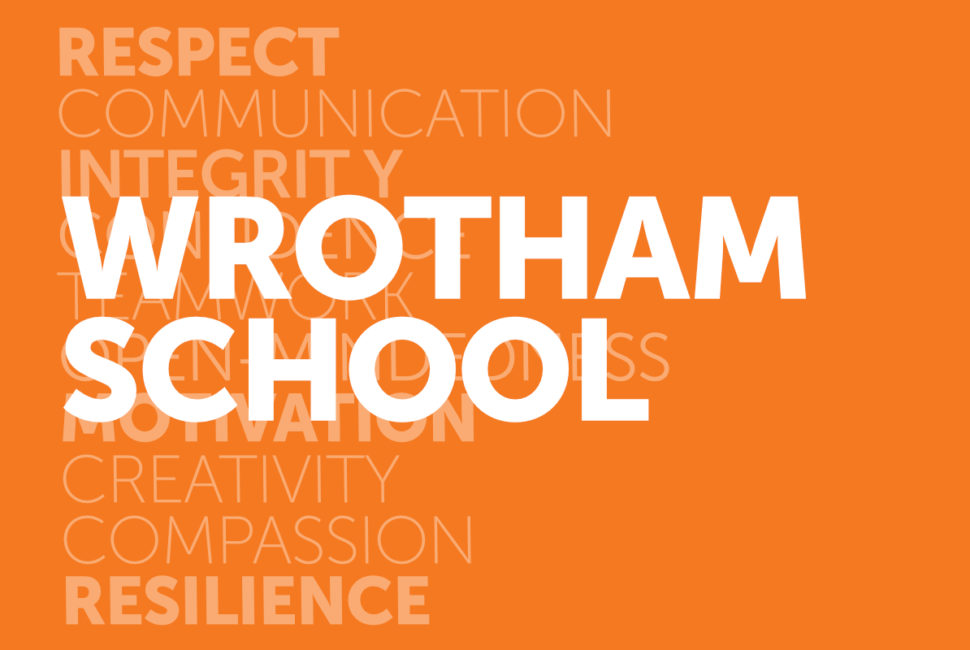 High expectations, challenge and opportunity are central to all of our work with young people and the local community. As soon as you enter the school you will sense the strong character that underlines everything we do. The achievement of our students speaks for itself and highlights the high quality teaching and support that our students receive every day.
Wrotham is a popular co-educational school for pupils aged 11-18 with a current roll of over 750. In 2016 and 2017 we have been heavily oversubscribed and continue to welcome applications in all year group; our reputation and results have led to high demand for places at the school.
We have a rapidly growing sixth form that offers a wide range of pathways including traditional A levels, vocational courses and the International Baccalaureate. In 2017 year 13 students celebrated the highest results in the school's history and achieved a Level 3 Value Added Score of +0.5. In 2018, our Y11 students also achieved record GCSE results In 2018 students achieved a record P8 score of +0.16. In 2017 our students achieved an Attainment 8 score of 45.3; 86% of students achieving 4+ grades in English; 78% achieving 4+ in Maths and 74% achieving both.
A school that challenges
We have a well-deserved reputation as a school that challenges students to reach their potential in a friendly, caring and well-disciplined environment. Care, guidance and support for students is outstanding and contributes strongly to the success of our students. We have excellent staff – professional, lively and supportive, and the Leadership Team is committed to consultation and an open style of management.
All staff are encouraged to participate in continuing professional development and there is a massive commitment to a wide range of extra-curricular activities for students. We have a low staff turnover at the school and are offer a complete staff of fully subject qualified, teacher trained professionals who deliver a high standard of teaching and learning in the classroom. We regularly survey parent views and listen carefully. This ability to respond and make improvements has led to very high satisfaction ratings from parents in 2016/17. The school has a clear focus on teaching and learning.
Ofsted
The most recent full Ofsted (2019) has judged the school to be good with outstanding features mentioned in the report (Download HERE). A section 8 inspection in May 2018 confirmed the significant improvements we have made at the school and stated that if we were to receive a full inspection at this time then it is likely we would be judged as Outstanding.
Leadership and management was judged as Good and as a team we are dedicated to ensuring that all our students thrive at Wrotham School. In 2016, we were invited to share our expertise and now support another local school as part of the Character Education Trust.
Proud of our students
We are incredibly proud of our students and of our school and we welcome visits from parents, prospective students, staff and other professionals. Please contact the school to arrange a visit.
Headteacher – Mr Michael Cater
Executive Headteacher – Mr Matthew Wright MA