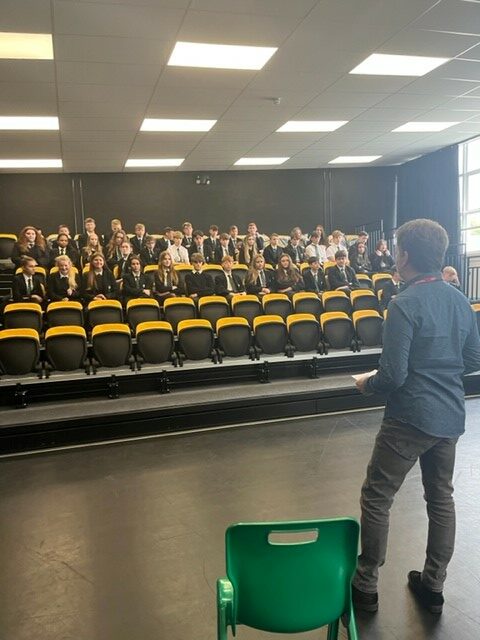 VIVIDPIXEL – BUSINESS STUDIES GUEST SPEAKER- SUMMER 2022
On Wednesday 8th June, all Year 10 Business students welcomed a local Entrepreneur, Leigh Smith as a guest speaker to come and talk to the students about starting up a business. Leigh is the Creative Director and Designer at VividPixel Ltd. Vivid Pixel was born over ten years ago, partly due to necessity and partly due to a desire to do things better and aims to creatively solve problems for any kind of business or organisation that will improve an outcome.
VividPixel Ltd specialises in offering Branding, Publication and Digital Design services to many different companies including recently the BBC. Leigh was able to open up honestly about the challenges he has faced over the last 3 years as an entrepreneur and the benefits and limitations of running a Business.  This links directly the coursework unit all students are currently studying called 'Component 1 Exploring Enterprises'.
Jake IN YEAR 10 quoted, "Leigh was great at explaining that with perseverance, motivation and passion, despite the challenges, you can do well in business."