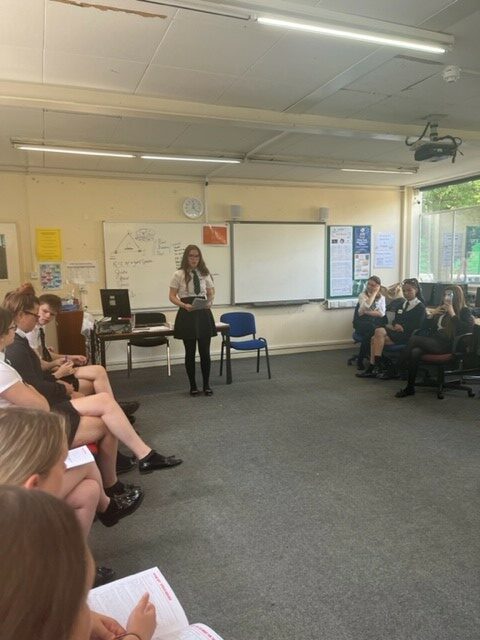 SPEAKERS TRUST VISIT – SUMMER 2022
Year 10 students were given the opportunity to take part and engage with the 'Speak Out' Challenge run by the Speakers Trust UK.
The aim of this challenge is to amplify young peoples' voices by building confidence, developing oracy skills, and creating a platform for young people to share their stories and ideas to empower not only themselves but each other. Skills of which we believe at Wrotham School are fundamental to demonstrating a good character.
Students who took part were given the oracy tools needed to deliver a public speech about a topic which inspires them. The most popular topics chosen features talking about the negative impact of social media and life as a teenager. The development of the following character strengths was evident throughout the day from students working on their confidence, communication skills and being resilient to the honest and constructive feedback given. Students were given strategies relating to delivering good speeches and presentations in the form of the 5 S's and how to give effective feedback using the 'winning with feedback' strategy.
At the end of the day, each student received a 'Speak Out' challenge certificate which they can now use in future work place interviews and acts as a record of achievement.