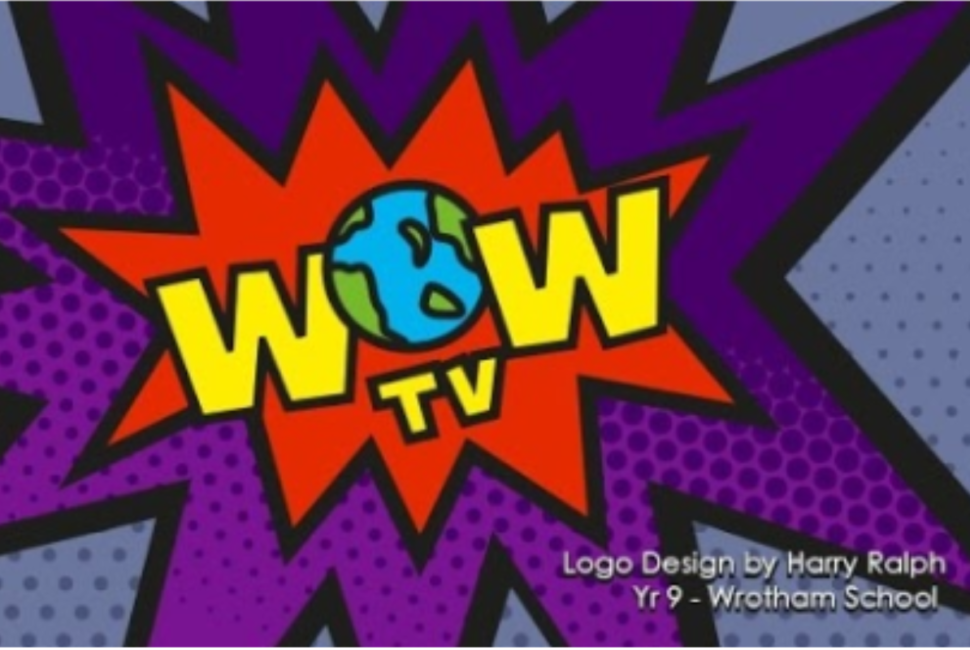 Logo competition student success
Lockdown hasn't stopped our students from achieving amazing things.
The winning logo

Our year 9 students have entered a logo graphic design competition and have done an incredible job at meeting the brief and winning the competition.
The winning logo was designed by Harry R and has gone live today on the WOW YouTube channel.
Evie S and Will D were declared joint runners up.
The selection panel comprising of 3 members of Kent and Medway enterprise and the creative director of Vivid Pixel Creative Ltd were very impressed with the exceptionally high quality of the final presentation which was very professional. At times, it seemed like a job interview and all the finalists performed brilliantly. In fact, the panel said that had it been a job interview, they wouldn't hesitate to hire them.
Work experience placement
Harry and Evie have been offered a work experience placement by the creative director of Vivid Pixel Creative Ltd to take up when they are in year 10. Will has also been offered a placement by the Kent and Medway Enterprise. This came as a very pleasant surprise for all involved and is testament to the hard work and talent of all the students involved.
It just goes to show that the current school closure needn't limit the opportunities and success of young people.
Link to YouTube
Click HERE to go to the YouTube channel.