National Apprenticeship Week 2023 with practical workshops
Our Year 13 students will be working on preparing for their own apprenticeship applications through a series of presentations and workshops.
We will be welcoming The Education People who will be talking to our students about the advantages of looking for local apprenticeships (this presentation was cancelled by the presenters due to staff absence).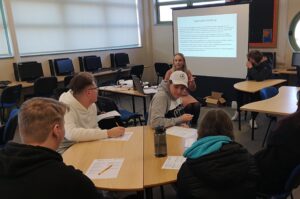 ASK apprenticeships delivered an awareness assembly, before offering two workshops for students who have decided that they want to pursue apprenticeships.
The first session will be on applications and offering advice on their CVs.
The second session will be a mock assessment centre workshop.
They will also have the option to join the virtual work experience week offered to Year 12 students – they had a choice from over 60 different events and schemes.