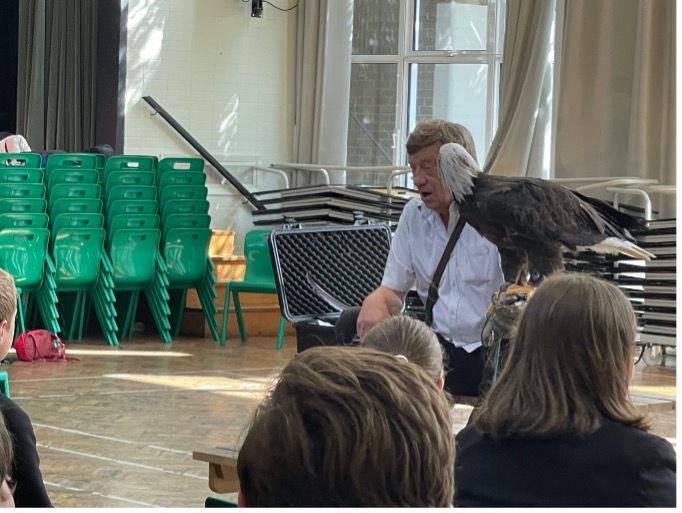 Birds of Prey – Young Carers
We were very lucky to host a visit from  the original owner of Eagle Heights who visited Wrotham School to demonstrate and educate our students with a wonderful collection of birds of p rey including an owl and 2 eagles. The demonstration and Q+A included flying these incredible creatures and a photo opportunity for our young carers group.
A quite spectacular and deeply educational event that was thoroughly enjoyed by all.