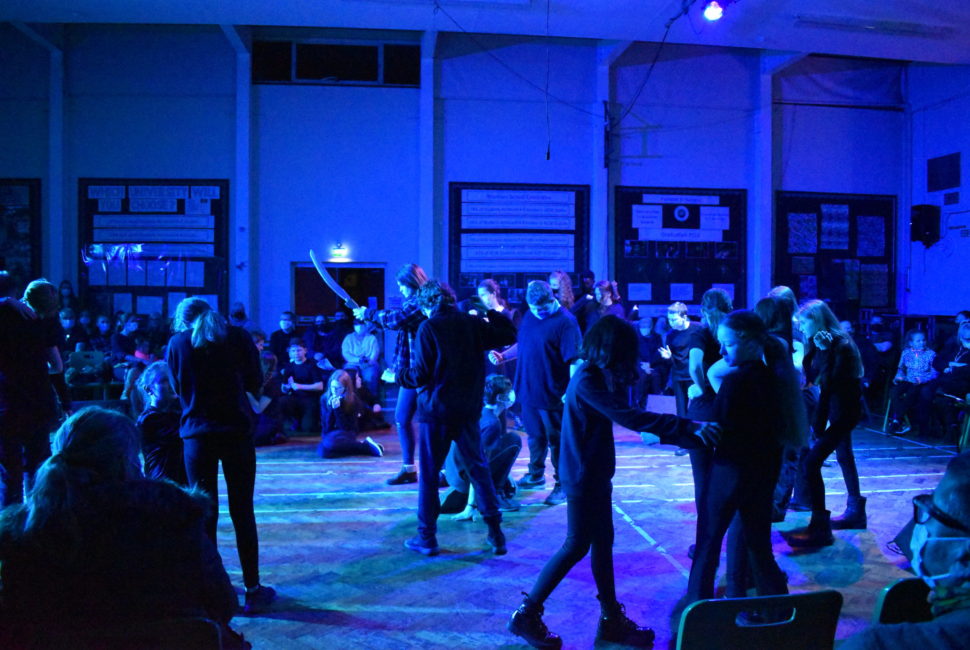 Behind the Wardrobe
I would just like to share my thanks and gratitude for the wonderful performances of "Behind the Wardrobe" this week.
I am sure I share the views of all in attendance when saying that this production was "first class" and thoroughly enjoyable to watch.
This spectacular, original production was the best we have ever seen at the school, and that is a high commendation indeed.  As this was our first major show in 2 years, due to last years Covid-19 disruption, it was even more of an achievement for the students to showcase such an incredible standard of performance,  professionalism and engagement from all involved.
It is worth noting that the Arts subjects suffered more than most during the lockdowns, simply due to the challenges of engaging students in practical activities through remote learning. The last 2 nights have shown an incredible "bounce back" from this period and it was genuinely heart-warming to see parents and staff enjoying seeing the students getting back to doing what they love, as part of a team and as part of the wider experience of performance.
The work that has gone into this production by the cast, crew and staff is huge. I would like to make a particular dedication of thanks to Mrs Norman, Mr Truss and Mr Laviolette who have written, planned and guided the whole production from the start.
Back in September, I spoke about the importance of this extracurricular engagement and doing all we can to get students back to a sense of normality. This was the icing on the cake and proved once again why this has been and will continue to be so important.
Thank you to everyone who was involved
Kind regards
Mr M. Cater
Headteacher