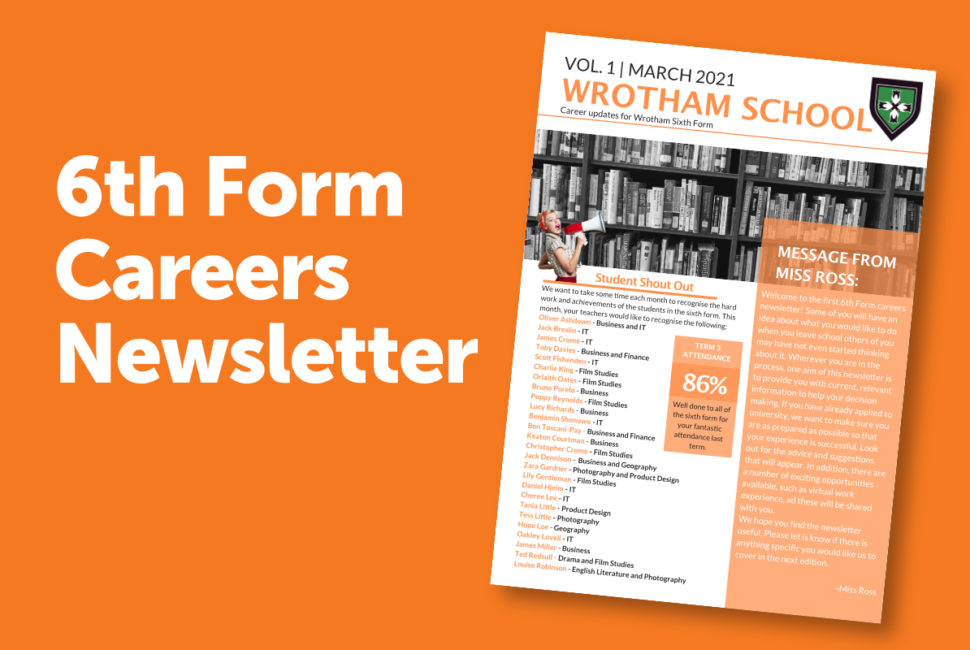 6th Form Careers Newsletter
Welcome to the first 6th Form careers newsletter! Some of you will have an idea about what you would like to do when you leave school others of you may have not even started thinking about it.
Wherever you are in the process, one aim of this newsletter is to provide you with current, relevant information to help your decision making.
If you have already applied to university, we want to make sure you are as prepared as possible so that your experience is successful. Look out for the advice and suggestions that will appear. In addition, there are a number of exciting opportunities available, such as virtual work experience, ad these will be shared with you.
We hope you find the newsletter useful. Please let is know if there is anything specific you would like us to cover in the next edition.
Download Newsletter