Safeguarding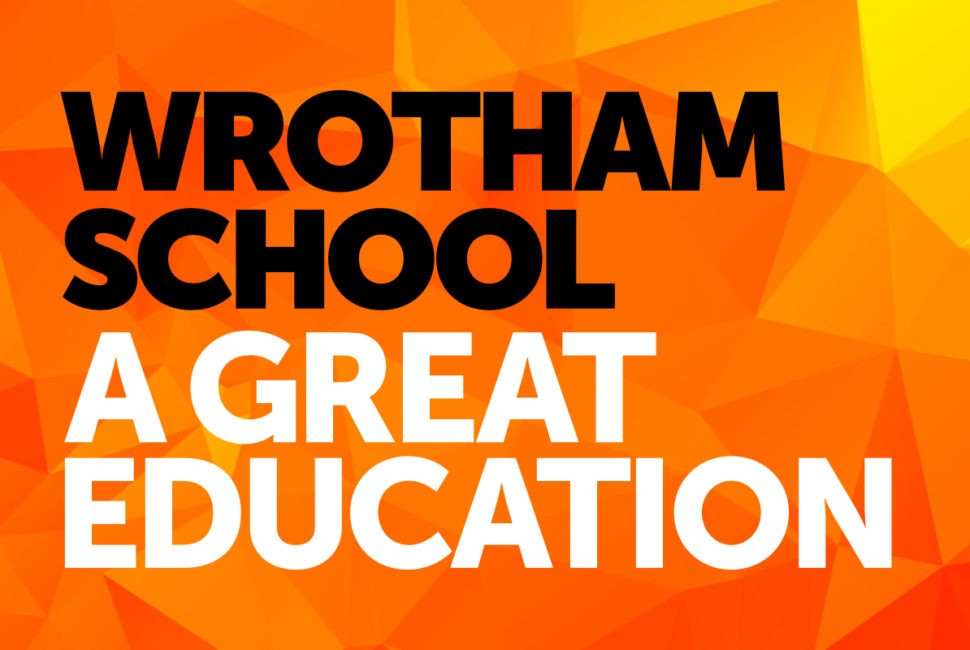 Safeguarding pupils and teachers online
Keeping pupils and teachers safe during remote education is essential. Teachers delivering remote education online should be aware that the same principles set out in the school's staff behaviour policy (sometimes known as a code of conduct) will apply. Schools may want to update their policies to reflect remote online education.
Schools may wish to use these resources to understand more about how to ensure online education is safe:
Schools can access the free Professionals Online Safety Helpline which supports the online safeguarding of both children and professionals. Call 0344 381 4772 or email helpline@saferinternet.org.uk. The helpline is open from Monday to Friday from 10am to 4pm.
Guidance on teaching online safety in schools provides information to help schools ensure their pupils understand how to stay safe and behave online. School contact with parents and carers during this time can also be used to reinforce the importance of children staying safe online.
It is especially important for parents and carers to be aware of what their children are being asked to do, including:
sites they will be asked to use
school staff their child will interact with
Schools should emphasise the importance of a safe online environment and encourage parents and carers to set age-appropriate parental controls on digital devices and use internet filters to block malicious websites. These are usually free, but often need to be turned on.
Use these resources to support parents and carers to keep their children safe online:
Reporting concerns
It is essential to have and communicate clear reporting routes so that children, teachers, parents and carers can raise any safeguarding concerns in relation to remote online education. You can report any concerns directly to safeguarding@wrotham.kent.sch.uk 
Harmful or upsetting content
Get support by:
reporting harmful online content to the UK Safer Internet Centre
getting government advice and trusted resources from Educate Against Hate on safeguarding from radicalisation, building resilience to extremism, and promoting shared values
Bullying or abuse online
You can:
Schools may also wish to use resources such as Tootoot to provide a confidential route for pupils to report bullying or abuse.
Communicating with parents, carers and pupils
Where education is having to take place remotely due to coronavirus (COVID-19), it's important for schools, teachers and pupils to maintain professional practice as much as possible. When communicating online with parents and pupils, schools should:
communicate within school hours as much as possible (or hours agreed with the school to suit the needs of staff)
communicate through the school channels approved by the senior leadership team
use school email accounts (not personal ones)
use school devices over personal devices wherever possible
advise teachers not to share personal information
Virtual lessons and live streaming
Should schools choose to provide remote education using live streaming or pre-recorded videos, guidance from the National Cyber Security Centre (NCSC) on which video conference service is right for your school and using video conferencing services securely could help schools to set up video conferencing safely. In addition, guidance from the UK Safer Internet Centre on safe remote learning includes detailed advice on live, online teaching, and the safeguarding guidance from London grid for learning (LGfL) includes platform-specific advice. Teaching from home is different from teaching in the classroom. Teachers should try to find a quiet or private room or area to talk to pupils, parents or carers. When broadcasting a lesson or making a recording, consider what will be in the background. In some areas, schools may also be able to seek support from their local authority when planning online lessons and activities, and considering online safety.
Providing pastoral care remotely
Where pupils are required to remain at home (for example, if pupils need to self-isolate or there are local restrictions) helping parents, carers and pupils to make a weekly plan or structure is important. These plans should include time for education, playing and relaxing to reduce stress and anxiety. As set out in Public Health England's guidance for parents and carers, routine can give children and young people an increased feeling of safety in the context of uncertainty. Schools might want to consider whether one-to-one sessions could be appropriate in some circumstances. For example, to provide pastoral care or provide support for pupils with special educational needs and disabilities (SEND).
Personal data and GDPR
Schools should continue to follow the guidance outlined in the data protection: toolkit for schools when managing personal data and may need to consider:
taking care not to share contact details when emailing multiple people
being careful when sharing usernames and other personal data for access to online resources
providing access to school data systems safely
RESOURCES FOR MENTAL HEALTH AND WELLBEING (2/11/2020)
Mental Health Crisis Support. This service (for all age groups) is now available simply by texting the word "Kent" or the word "Medway" to 85258. It is free for the majority of phone networks – for full details see HERE. The service is provided by the national charity Shout. You can read more about how the service is provided here https://www.giveusashout.org
Kooth is a free, safe and anonymous mental health and wellbeing online platform for young people aged 10 to 16yrs across the whole of Kent 24/7
MoodSpark or Kent Resilience Hub to learn about mental health and find tips and resources to keep emotionally healthy
Text ChatHealth for support around physical and mental health on 07520 618850. The number is monitored Monday to Friday, 9am to 5pm 
Self-referring to the Children and Young People's Counselling Service
Accessing the Big White Wall if aged 16+ for anonymous support Newspapers/Online Magazines/Podcasts: https://thehappynewspaper.com/ https://www.positive.news/ https://happiful.com/ https://www.officialfearnecotton.com/happy-place CALM ZONE – Childline has a fantastic site full of a variety of exercises, activities and games designed to help young people of all ages feel calmer and reduce stress see, https://www.childline.org.uk/toolbox/calm-zone/
ONE YOU – This is a great support for adults which offers free 1:1 to help improve your lifestyle from; mental wellbeing, getting more active, support in the community, financial support to eating well. Click HERE for further information and how to refer.
APPS FOR MENTAL HEALTH – The NHS have put together a library of apps designed for children and adults to support mental health and wellbeing. You can filter by category and they have both free and paying apps HERE.
UPDATE – 1/4/2020 – IN RESPONSE TO COVID 19
Due to the school closure in response to Covid 19 please see the additional policy addendum (KCC/ DFE) to be read in conjunction with our current SG policy in place during the school closure and response to Covid 19 situation.
Our school is a community and all those directly connected (staff, governors, parents, families and pupils) have an essential role to play in making it safe and secure. We welcome suggestions and comments that will contribute to this process. Wrotham School recognises the importance of providing an ethos and environment within school that will help children to feel safe, secure and respected; encourage them to talk openly; and enable them to feel confident that they will be listened to. We recognise that children who are abused or witness violence are likely to have low self-esteem and may find it difficult to develop a sense of self worth. They may feel helplessness, humiliation and some sense of blame. Our school may be the only stable, secure and predictable element in their lives.
THE SAFEGUARDING TEAM (SEPT 2019)
Designated Safeguarding Lead – Mr M. Cater (Headteacher) Mrs A Sanders (Deputy) Mrs Laura Abbott (Deputy)
Safeguarding Officers – Mrs K Fielder.
Further Information
School Child Protection Induction
DBS Policy  |  Anti Bullying Policy  |  Accessibility Policy  |  Whistleblowing Policy
ONLINE SAFETY
Social_Media_Guidance_UKCCIS_Final_18122015
How to recognise and deal with Online Abuse
KCC SAFEGUARDING TEAM
esafetyofficer@kent.gov.uk  Tel: 03000 415797
KCC GUIDANCE FOR SCHOOLS
www.kelsi.org.uk/support-for-children-and-young-people/child-protection-and-safeguarding www.kelsi.org.uk/child-protection-and-safeguarding/e-safety/e-safety-classroom-materials www.kelsi.org.uk/child-protection-and-safeguarding/e-safety/e-safety-useful-links
Kent e–Safety Blog: www.kentesafety.wordpress.com
Kent Safeguarding Children – KSCB
Kent Police
In an emergency (a life is in danger or a crime in progress) dial 999.
For other non-urgent enquiries contact Kent Police via 101.
www.kent.police.uk  or www.kent.police.uk/internetsafety
Action Fraud: www.actionfraud.police.uk
CEOPS
Well-being
This page is a central resource for parents and students that offers advice and guidance relating to the well-being of young people. The information on this page has been resourced from a wide range of organisations that offer support and guidance. If require information that is not supported by the guidance on this page, do not hesitate to contact the school for details.
LGBT STUDENTS & SEXUALITY
These resources support and guide young people and parents on subjects that relate to Lesbian, Gay, Bi-sexual and Trans students. Wrotham School has a uniform policy that does not specify gender, for more information, please contact our pastoral team.
GUIDES AND INFORMATION FOR STUDENTS
Staying safe online guide for gay young people
GUIDES AND INFORMATION FOR PARENTS
Guide for parents and family members of trans people in the UK
So you think your child is gay? Support for parents
SUPPORT WEBSITES
Transgender Support: http://genderedintelligence.co.uk/
Gay, Lesbian and Bi Sexual Support and information: www.stonewall.co.uk
ONLINE SAFETY
These resources aim to provide advice and guidance on staying safe online: Resources for parents and students: NSPCC – online safety Think you know Childline – Online Safety
PREVENTING ABUSE
NSPCC Preventing Abuse
SEXUAL HEALTH
These resources are designed to help young people and parents with supporting safe sexual health and relationships.
Is it love? A guide for young people
FOR STUDENTS: NHS guide Terrence Higgins Trust
FOR STUDENTS AND PARENTS: Family Planning Association
MENTAL HEALTH
These resources aim to support good mental health in young people and adults: Wrotham School employs a fully qualified counsellor to support our students, please contact the school for more information on how to engage with this service. Wrotham School has a strong partnership with Time to change and we regularly involve them in our work at school. You will often see their representatives and support teams at parents evenings and school events: http://www.time-to-change.org.uk/ They also produce other resources including videos HERE.
There are also many other sites that support this and other issues that can offer advice and support for broad or specific issues:
DRUGS AND ALCOHOL
These resources are aimed at supporting young people on improving awareness of the dangers relating to drugs and alcohol misuse.
ADVICE FOR PARENTS
Tackling extremism
These resources aim to help identify and prevent young people from involvement in extreme ideological or religious beliefs and activity.
Leaflets and links relating to identifying and addressing extreme beliefs and behaviours:
Preventing Right wing extremism
How social media is used to encourage travel to Syria and Iraq
FGM