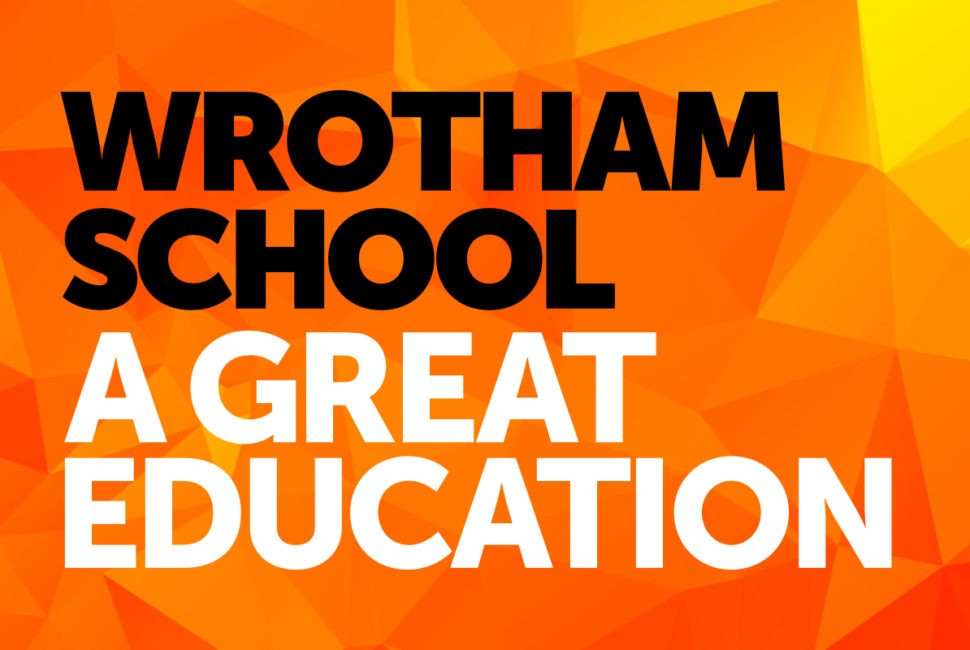 APPLY TO OUR 6TH FORM – 2018
Our Sixth Form Open Evening, for students wishing to find out more about our 2017 offer, will be on Wednesday 8th November 2017 5.30pm-8.00pm.
What can I study at Wrotham Sixth Form?
We have 4 unique pathways available to students that can be tailored to suit their specific interest and needs in order to prepare them for their future.
The International Baccalaureate Career-related Programme (IBCP)
A level pathway
Pro Soccer Academy pathway
Foundation Year
For more information about the pathways and the subjects on offer (including option blocks), please click here.
How do I apply for the sixth form?
All of our applications are taken online through www.ucasprogress.com, otherwise known as Kent Choices 4 You. If you are a Year 11 student from a Kent school, you should be registered for your account by your school in early November.
If you are from a school that is outside Kent or you are in Year 12, looking to change sixth forms, you will need to self-register and create an account in order to apply. This can be done on the same website.
If you would like to speak to us before making an application, please either call the school on 01732 884207 or email our Head of Sixth, Mrs Hollinshead, on ahollinshead@wrotham.kent.sch.uk and we will be happy to answer your query.
What happens after I send my application?
All candidates will be invited to visit the school. Interviews are informal, because our aim is to explore whether we can meet your needs. If you are applying from another school, you should bring your most recent predicted grade report. You can come on your own or bring parents/carers with you. At busy times in the interview season, we cannot guarantee a tour of the school on the same date as your interview. If you would like to arrange a tour of the school, please contact Mrs R Martin on office@wrotham.kent.sch.uk.
The best time to apply is November-February of Year 11, then we will know your requirements in order to design your personalised curriculum alongside those of our existing students. We can, of course, deal with enquiries right up to the first week of Year 12 in September, although popular courses may be already over-subscribed, so the earlier you apply, the better for you. If your GCSE results are not as you expected and/or you change your mind about your subject choices, you should still come to see us on results day (or contact us over the telephone) so that we can adjust our offer.
How do I apply for the Pro-Soccer Academy?
This is not an academic course in its own right and does not carry a qualification – it is an opportunity to train and play with one of the top training providers in Kent, Pro-Soccer Academy. It involves a time commitment of 10 hours per week (rain or shine!) including weekly fixtures during the majority of the school year. Academic progress must come first – this means that training privileges may be withdrawn for a set time if you fall behind in your studies and need the time to improve.
In order to apply, you will have to have made an academic application to the sixth form to study three courses at Level 3 (equivalent of A level) and will need to contact Pro-Soccer directly in order to arrange a trial. Their contact details can be found on their website http://pro-soccer.co/.
What if I have an application at another school or college?
You may be having second thoughts about an application you have already made and it might be that the provider has already made an offer which you have accepted. You are still able to change your mind! You are not officially enrolled at any provider until you start the term in September and even then some providers will take late applicants in the first couple of weeks after term starts, so you can change your mind.
We have 4 unique pathways available to students that can be tailored to suit their specific interest and needs and to prepare them for their future. Option blocks are at the bottom of this page – it is recommended that you read about these pathways before selecting your subjects. 
Pathway 1 – International Baccalaureate Career-related Programme (IBCP)
The IBCP is the International Baccalaureate Career Programme and provides students with the subject knowledge and qualifications required by employers and Universities as well as the professional skills desired. The blend of academic subjects and career- related courses is suitable for students with a particular career or university interest, and for those who have not yet decided on a particular career path. Applicants choose 2 IB diploma subjects (blue) and 2 career-related subjects (green). These must be in different blocks. Students studying the CP will:
grow in self-confidence and awareness;
develop the skills and qualities employers seek (flexibility, resilience, and the ability to communicate clearly);
become effective learners, who can work both independently and in a collaborative environment;
be internationally-minded and globally-aware.
Source: The IB Career- related programme: a guide for parents and students in the UK, 2016.
Minimum Entry Requirements: 5 x 9-4 grades at GCSE including at least a grade 4 in either English or mathematics.
Wrotham School is a certified school for the Career-related Programme and is an IB World School. These are schools that share a common philosophy – a commitment to high quality, challenging, international education that Wrotham School believes is important for our students.
Pathway 2 – A Level pathway
Applicants can choose any 3 or 4 A Levels from different blocks. These can be combined with IB diploma courses.
Minimum Entry Requirements: 5 x 9-4 grades at GCSE including at least a grade 4 in English and mathematics.
Pathway 3 – Pro Soccer Academy pathway
Applicants will have a passion for football and a desire to extend this into a sport based career. Students are required to complete a trial with the PSA coaches and will choose 3 subjects to study from any pathway to study alongside their football training. The subjects cannot be in the same block. It is possible for a student to complete the IBCP and be a Pro-Soccer Scholar but this will depend on the subject choices and the individual.
Minimum Entry Requirements: 5 x 9-4 grades at GCSE, not necessarily including English and mathematics at grade 4 or above
Pathway 4 – Foundation Year
This pathway has been designed specifically for students who have not achieved 5 x 9-4 grades at GCSE and have not achieved grade 4 or above at GCSE English and mathematics. This pathway is to allow students an opportunity to re-sit English and mathematics and begin study on a level 3 Career- related programme, initially with one course. It is expected that students on this pathway will continue their level 3 studies into years 13 and 14 on any of our other pathways.
Option Blocks (Please see www.ucasprogress.com for detailed course information)
We look forward to your joining us at Wrotham School.